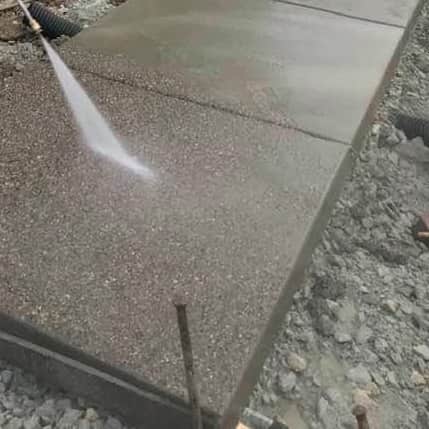 Create Interest with Exposed Aggregate Concrete
For a unique decorative look, exposed aggregate concrete is a wonderful way to personalize everything from your home's outdoor walkways, to the backyard patio, pool deck, and more. The size and shape of your own aggregate can add a sophisticated, dramatic effect to any custom concrete project:
Sand matrix
Pea gravel
River stone
For everything it offers, exposed aggregate continues to be an extremely cost-effective and popular choice for decorative concrete. Because every installation is different, you're sure to get a completely one-of-a-kind look with whichever aggregate material you select. 
The versatility of exposed aggregate can be truly transformative for outdoor living areas. But working through this multi-step process requires skill and experience. Removing too much of the upper-surface cement or "paste" will disrupt how your concrete feature sets and can even displace some of your aggregate. Done correctly, our professional team will give you a beautiful concrete project to admire for years to come.
To learn more about our process, please don't hesitate to reach out. There are so many possibilities to explore with concrete, and we can help you discover the styles that would best match your home and personal aesthetic. We know how to get the job done right!