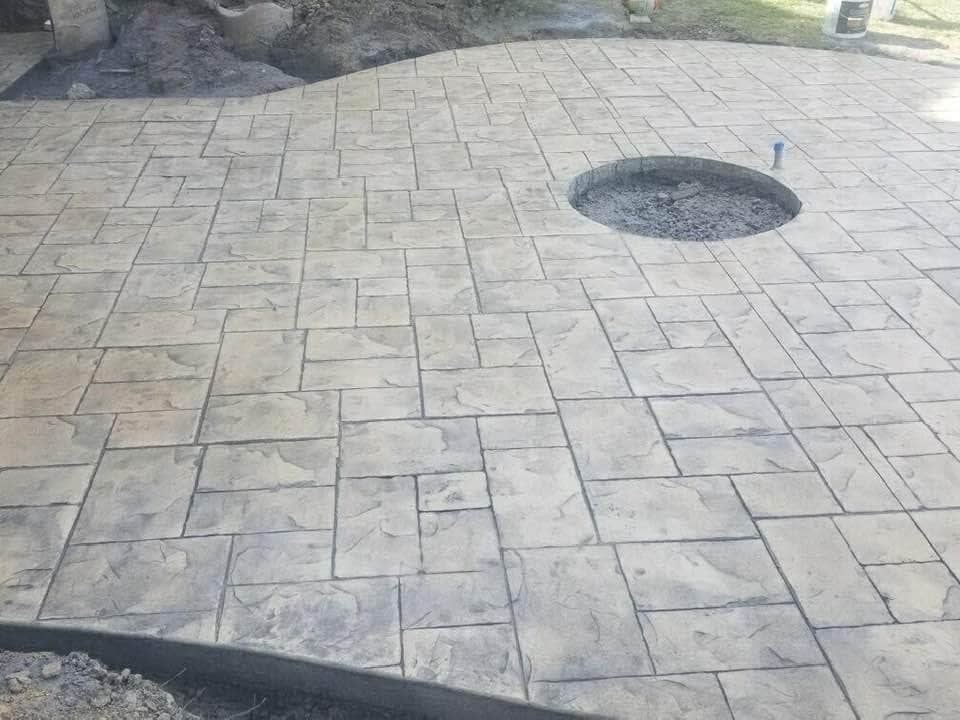 When you have an eye for the details, turning to stamped concrete is a wonderful way to personalize everything from your backyard patio to your home entryway, walkways, and more. For everything it offers, stamped concrete continues to be an extremely cost-effective and popular choice:
Versatile styles
Better curb appeal
Economic material
Minimal upkeep
Long-term durability
Homeowners routinely opt for stamped concrete because it can be customized to complement any kind of architecture or aesthetic. Whether you're looking for something classic, or your taste is more modern, stamped concrete lets you incorporate just about any texture or pattern to your designs.
Additionally, concrete has a unique ability to resemble other traditional building products. This makes it practical for decorating any outdoor feature. You can use stamped concrete to realistically mimic the appearance of brick, cobblestone, tile, wood, and even high-end materials, like stone or slate.
With our team's extensive professional experience, we can plan and install a variety of new outdoor concrete features to help you feel proud of your home. We also work with clients who want to update their existing concrete work and improve their home value.
To learn more about our process, please don't hesitate to reach out. There are so many possibilities to explore with concrete, and we can help you discover the styles that would best match your home and personal style. We know how to get the job done right!