A smart investment won't break the bank. That defeats the purpose. So when it comes to home improvements, it's important to think about how you can maximize both the value of your home—and how you enjoy your property.
Going with a custom outdoor living area is a great way to check both of those boxes. But one thing is certain: You shouldn't pay outrageous prices for your building materials.
Run the Numbers: Wood Decks or Concrete Patios?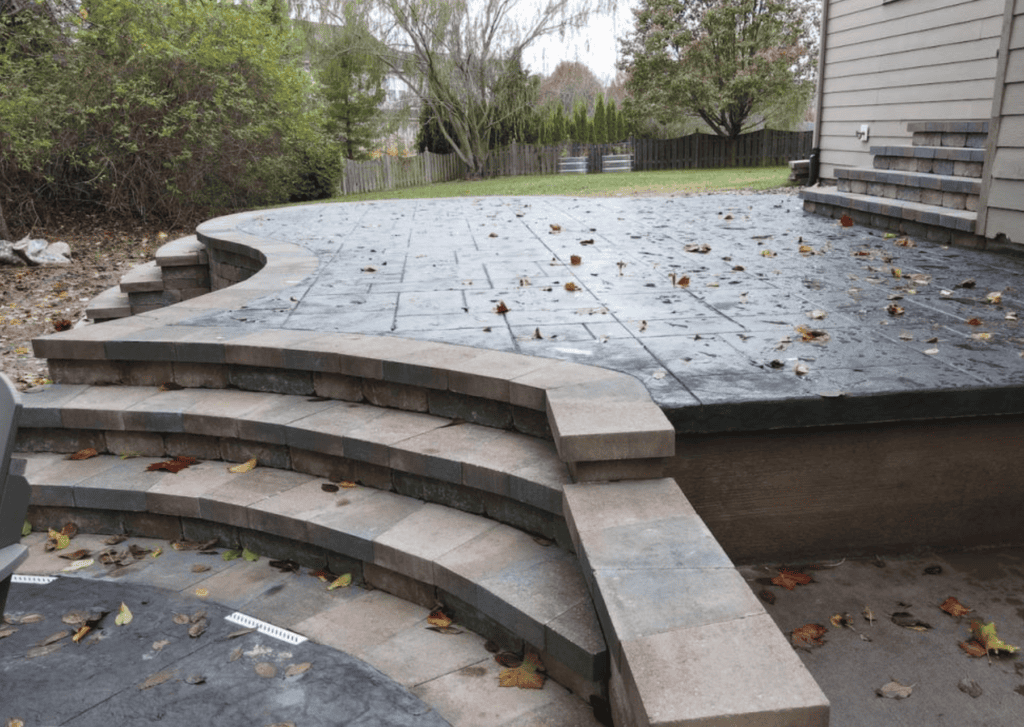 Whether you want more space to host cookouts or just a place to soak up the sun, the value of spending time outdoors is really hard to measure. Still, it makes sense to think about the costs. You want to make your backyard that oasis you've been dreaming about. And of course, quality counts too. So how do you find that happy balance?
First off, it helps to know what's going on in the market. The costs of your building materials will be ruled by supply and demand. When you're working to decide between a wood deck or a stamped concrete patio, it's important to note that concrete is traditionally way more affordable, and even more so right now.
The logistics of transporting lumber have gotten more difficult to manage recently due to new restrictions. Long story short, we're looking at sky-high prices for lumber, which is why concrete is becoming more and more appealing.
More Affordable, and More Versatile
Not only are concrete patios more cost-effective, but your concrete contractors can also give you loads of options for customizing your patio. In fact, you can even get your stamped concrete patio to look just like high-end lumber. Those features alone make a strong case for concrete patios over wood decks. It's like getting the best of both worlds.
You even get other benefits too. There are endless possibilities for working with colored concrete to give your patio a one-of-a-kind look. This sort of customization offers a lot more than your typical wood stain, and also makes it easier to find a design that will match both your own aesthetic as well as your home's exterior. You could also look into exposed aggregate concrete features to add even more depth and interest to your final project. You just need the right team to bring your ideas to life.
Concrete Contractors You Can Trust
The upsides of stamped concrete patios have been pretty clear for decades, but the recent changes with lumber costs make the decision even simpler. With concrete, you can explore all sorts of unique designs and even mimic the features of expensive building materials, including lumber. If you're still on the fence, it always helps to talk with a local company.
Researching the top concrete contractors in your area is the right place to start. Not every team will have the experience you'll want to create something truly unique, so it helps to check out some of the reviews your neighbors have left. Being able to browse recent projects will help you get a feel for their attention to detail and design approach. Hire the right team, and you'll be able to create a new outdoor living area that lives up to all of your expectations. Plus, by going with concrete, you'll get it at the right price!